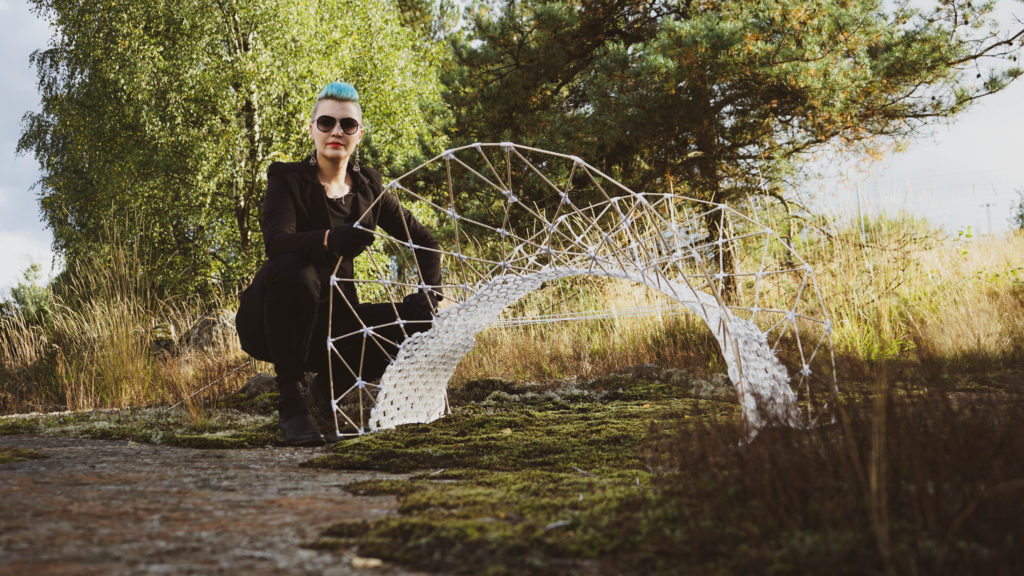 I am of course very sorry about the fact that #3dmeetup2020 was canceled. We were suppose to build the second fully #3dprinted pavilion – the Halo Pavilion. I started printing a test model scale 1:5 about two weeks ago and this weekend I finished part 1 – because it is missing the side structure at the moment it is a flexible net – hopefully in two weeks the full structure will be assembled and I can share some more.
After Two weeks and a lot of burned finger tips – The final result is here:
400 core pieces and 140 joins and 26 meters of rounded wooden bars (normally used for gardening)
The model is about 1 m long, 40 cm wide at the core part of the base and 70 cm heigh, I can say this – it was fun to squeeze it in the car to take it out for a nature shoot.