3D MEET-UP SWEDEN 2019
COMMUNITY PRINT
As every great story has a rocky beginning , so does this one. The idea popped up into my head as I was preparing the presentation for the annual Ultimaker sales meeting in 2018 – my focus was 3D printing in architecture which happens to be one of the main focus branches of the Ultimaker brand. Looking for inspirations photos I stumbled upon the iconic VULCAN: the world's largest 3D-printed architectural pavilion. (ref image below)
My point with this particular presentation was to highlight that 3D prints did not necessarily have to be small and banal and we could think outside the box with the current technology at out disposal.
I ended 2018 presentation wise with a talk at 3D verkstan – a local reseller of the Ultimaker brands and other technologies and companies which, was live on facebook – urging the architecture community to get involved, to bring another dimension into conversation — link below.
https://www.facebook.com/3DVerkstan/videos/931213077061457/
As a result of this presentation I ended up getting into contact with
Jonathan Lundström who is one of the driving forces behind 3D meet-up Sweden . Discussions were started in the autumn 2018 and finally concluded in early January 2019 with little to no time to get this project from an idea to an actual product we can create a community project around.
"A community project is a term applied to any community-based project. This covers a wide variety of different areas within a community or a group of networking entities. "
Before I continue with the details and more info – a special thanks to the people who dedicated time – materials – and interest and made everything possible by taking part and subscribing to the community project – The Equilibrium Pavilion for 3D Meet-up Sweden 2019, in Helsingborg, Sweden.
AGNETA LIND ALEXANDER PISTOLELIS ANDERS HEDBERG MAGNUSSON ANDREAS ADOLFSSON ANDREAS DAHLGREN ANDREI IGNAT CHRISTER VESTERMARK CHRISTIAN KULLANDER CHRISTIAN SCHMIED DANIEL PERSSON DANIEL ROCK DANIEL SÖDERLUND DREMEL ELIOT BLOMKVIST FLOWER2 FREDRIK PALM FREDRIK TANO GUSTAV DAHLSTRÖM HENRIK JÖRGENSEN JAN TONNVIK JIMMY LARSSON JOHAN & MELVIN JOHANNES GUNNARSON JONAS IDEBRANT JONATHAN LUNDSTRÖM KARL BADKIN KAY MORTEN MAGELIE LASSE EDBLADH LUKAS KLIT MAGNUS GRÖHN MARTIN TELLBLOM MATTIAS LUNDBERG MELWIN LUNDSTRÖM MICHAEL BJERKING MICHAEL WERTH NIKLAS MALMSTRÖM NITRAM OGGELBOGGEL PATRIK GRÄNTZ PETER TIBEMO PETRA JÖNSSON PETTSSON PHILIP THULIN PROPASILO PUTTE RICKARD BLOMKVIST RIKARD NILSSON RYAN GERAT SAJMONN STEFANIA DINEA TARPI TOMAS OLSSON
TIME TABLE
January 9th – I already published on my website a draft sketch – proof of concept. The actual design and work on concept took about 2 days, time used over Christmas-new year break when everything was chill and I had time to focus.

https://blog.dineadesign.com/2019/01/09/equilibrium/

January 14 – I reconnected with Jonathan to talk again about the possibility of creating this project under the umbrella of 3D meet-up Sweden – and it was a "Good to go!"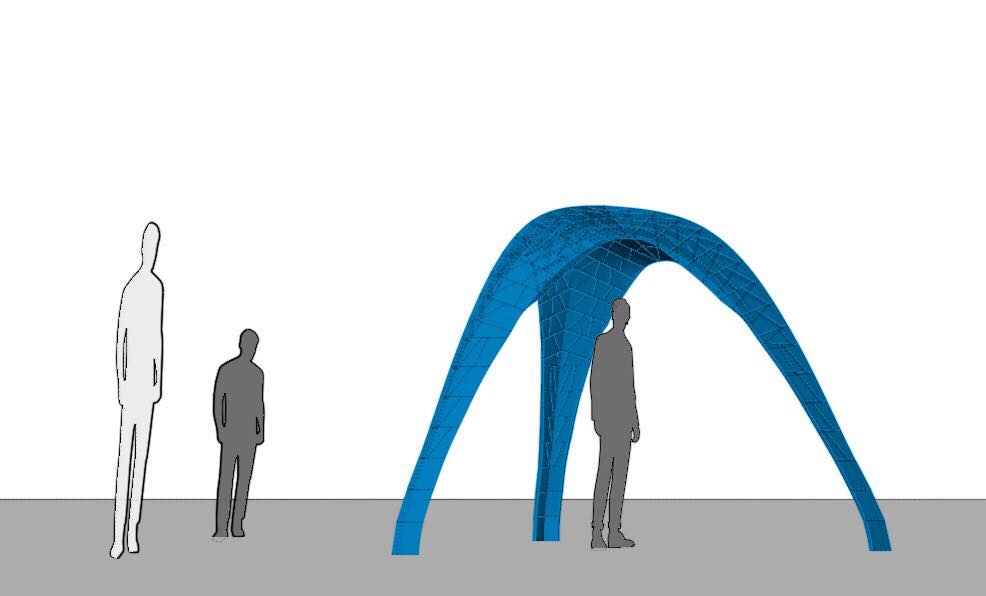 January 18 the file was done and ready for export with minor adjustments to go.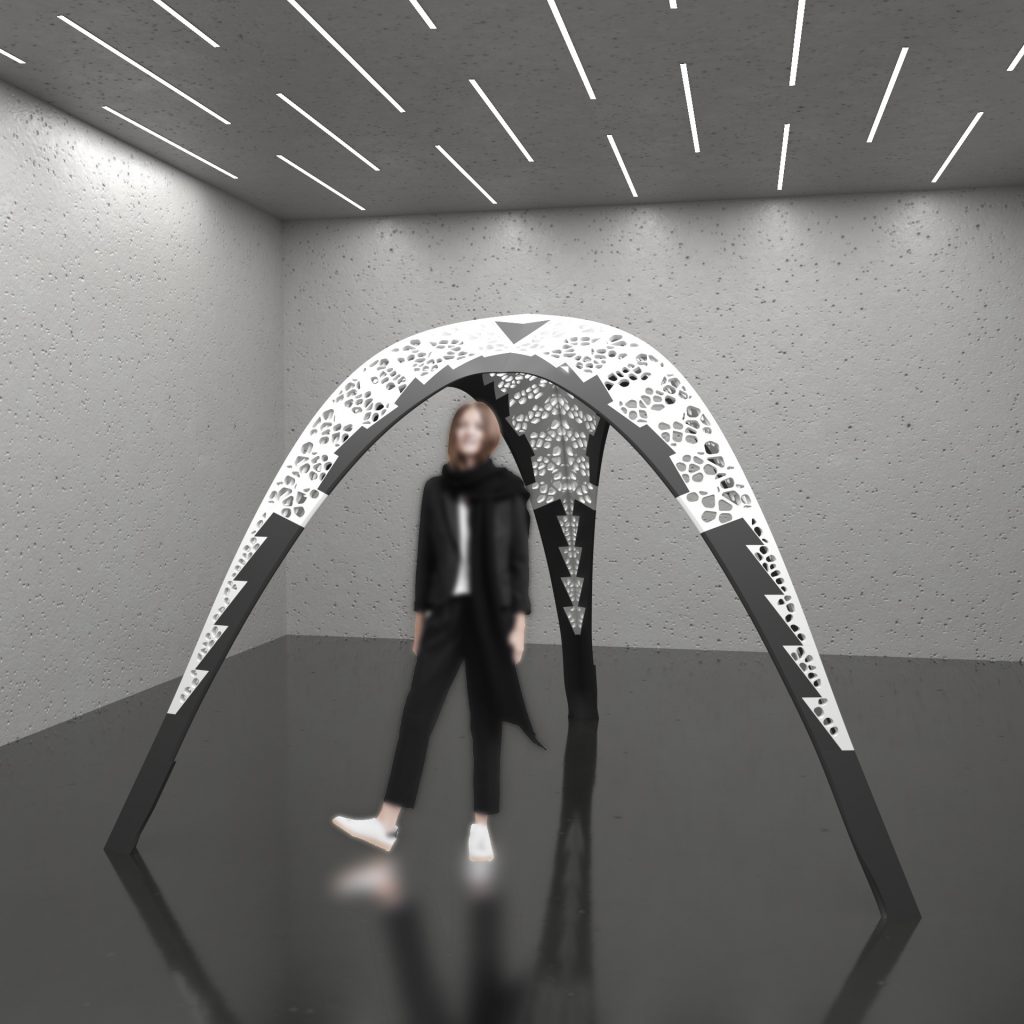 January 20th the files were ready to be uploaded for the site.
January 22nd we were up and running with the project live and read to be signed up for.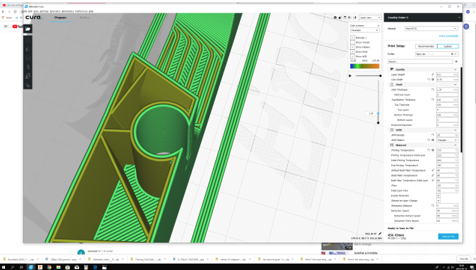 As time was little – with less that 3 months to reach people a get the word out and have the parts printed and delivered before or at the event – I assume I was not the only one being incredibly stressed about the possibility of this project taking shape.I guess it would have been a huge disappointment if only 50% of the project would have been printed. Thankfully the 3D printed community came together and delivered 100% and on time. YOU ARE AWESOME!!!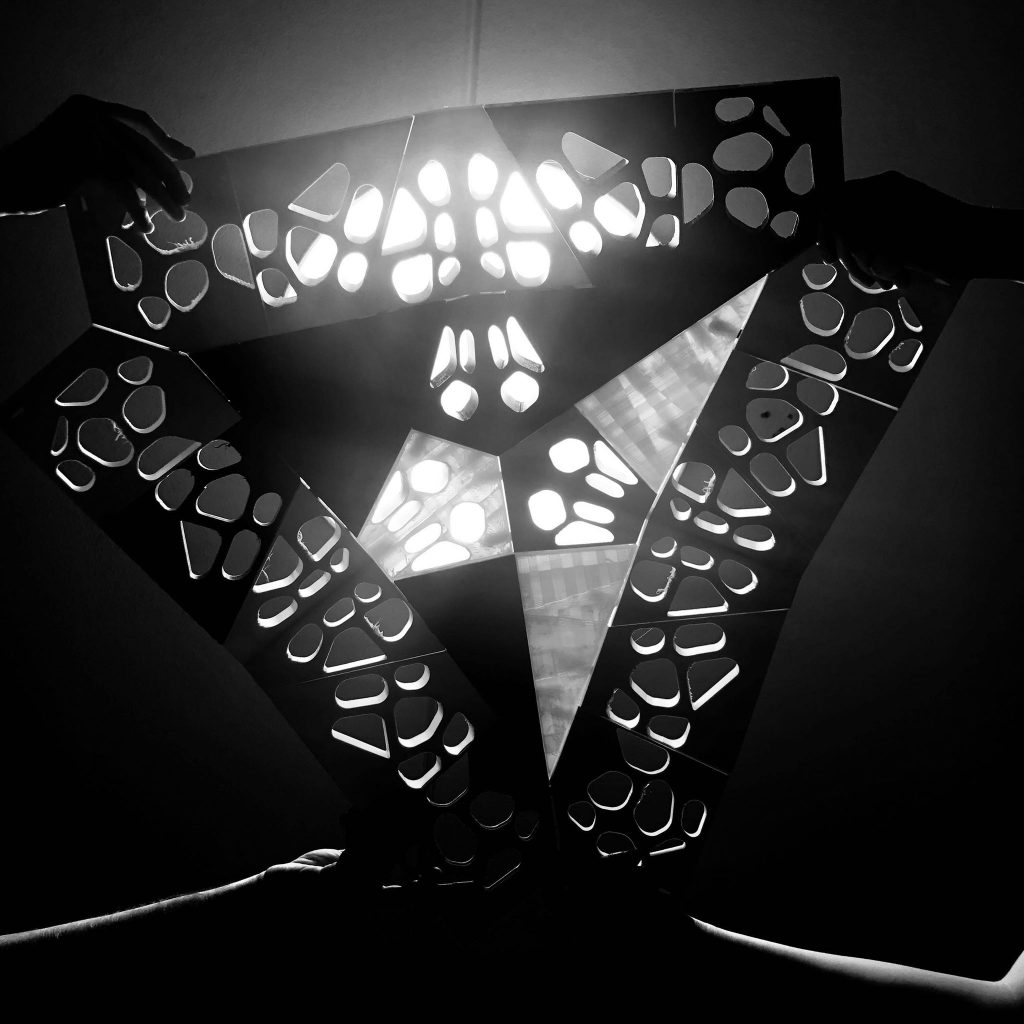 April 10th – the parts were fully booked – — 17 days before the event – cutting it super close — the only thing left was to hope that all the parts who were not delivered will be delivered at the event.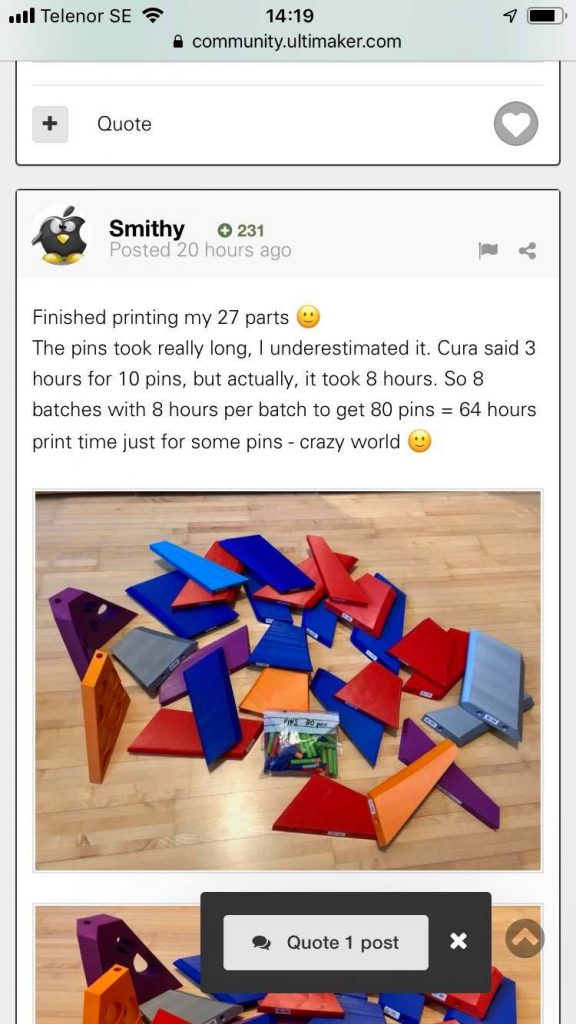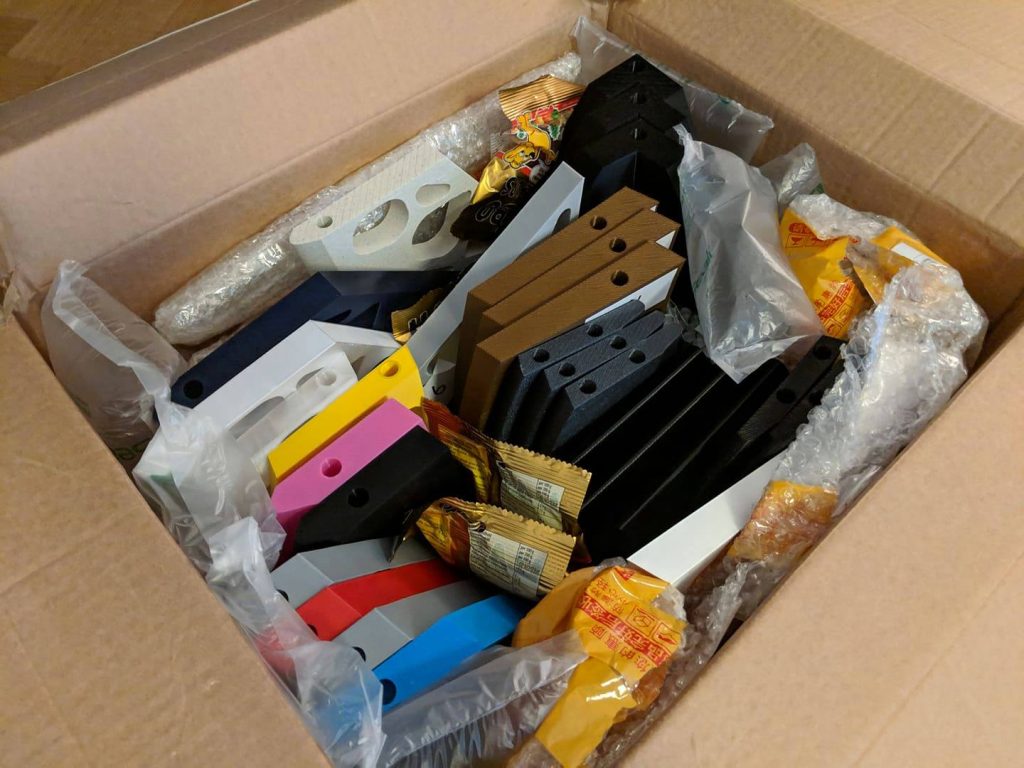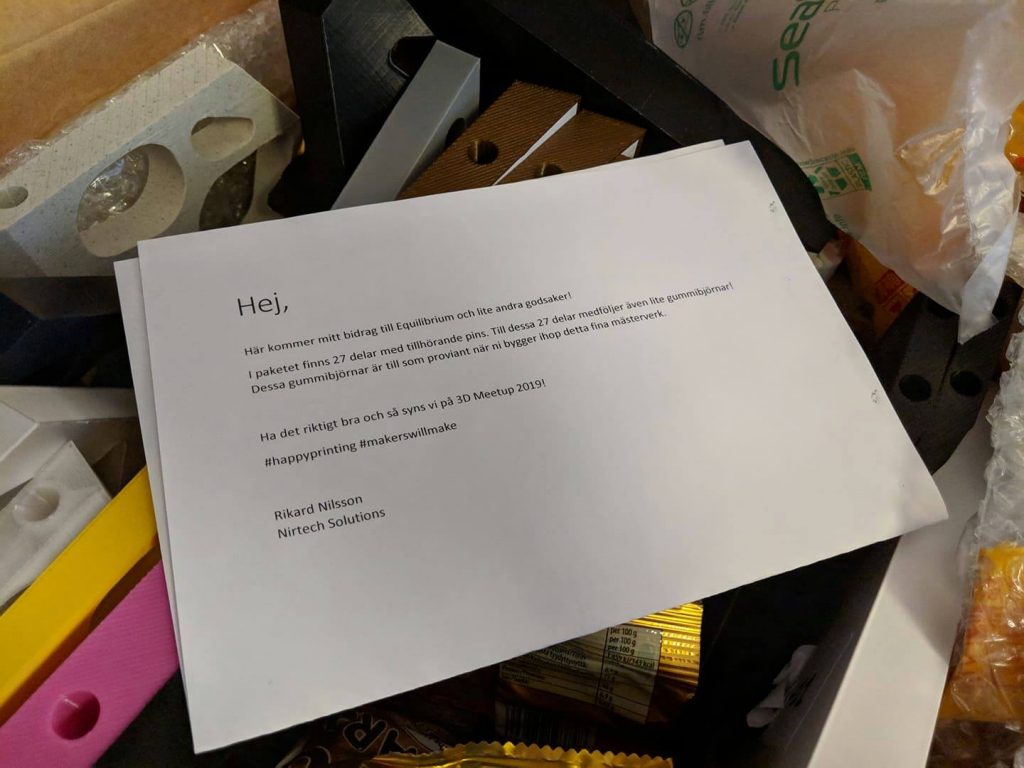 ---
Although we, myself and my significant other (Silviu R.), arrived in Helsignborg the day before the event – after we took some time to take care of business – 3D Priniting presentation at the Sweco office in Helsingborg, take some photos for my new line of 3D printed jewelry and deliver my parts to the event. But more about this topic in a later post.
3D MEET-UP SWEDEN – SATURDAY
27 of April, Saturday morning started at 8 for the organizers and presenters— we arrived at 10 min to 9 and the first part of the day was organizing the already received parts and waiting for the participants to come and deliver the rest of the parts. As it has it – this process took a almost half of the day – however it was the best part of the day – because people of all ages came with parts – some had 1 some had 10, it was wonderful. Every part mattered. Around noon we realized we were missing two parts – thankfully we were in a venue filled we 3D printers. Two of the participants volunteered to print the two missing parts which took about 2 hours of wait – by that time we assembled everything that we could but without the missing parts we couldn't get passed the base. How about that? An on-site problem fix in super effective time! This goes to prove the purposefulness of this technology in the construction field.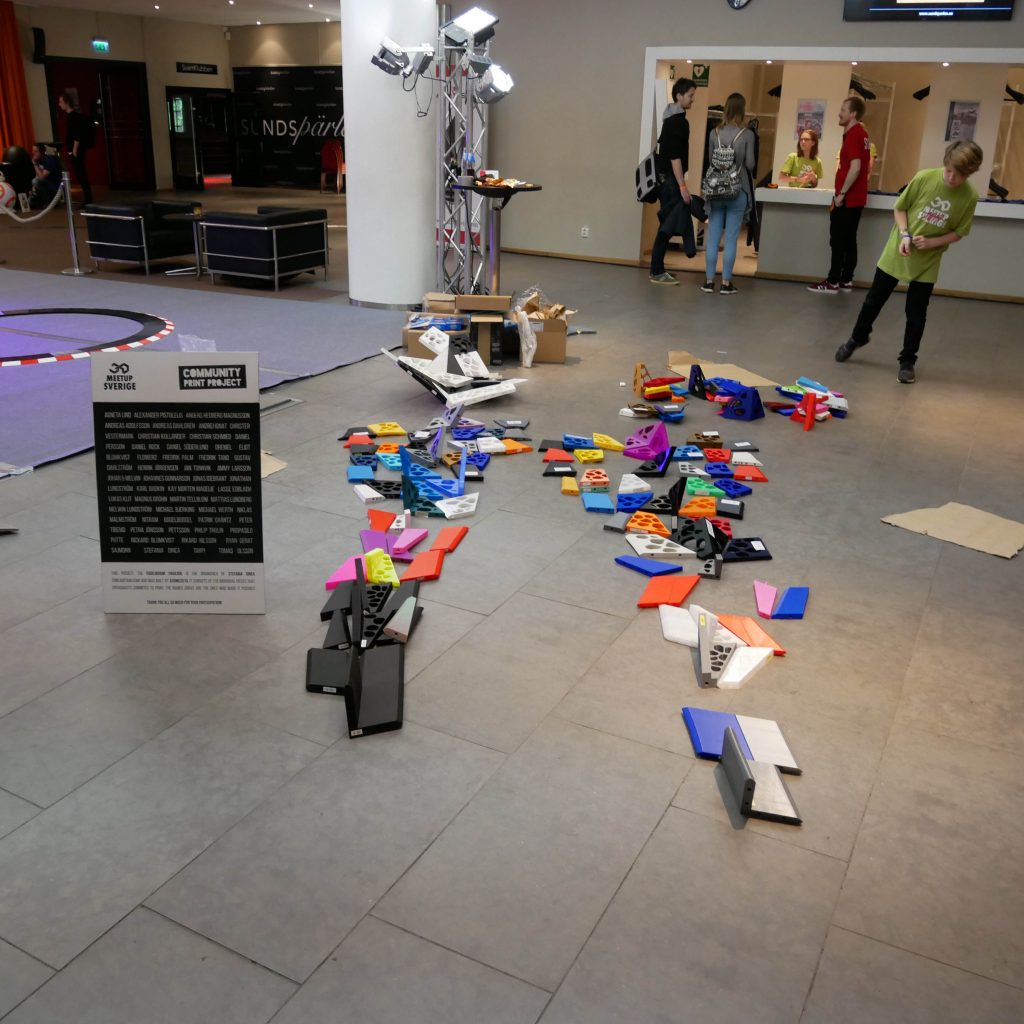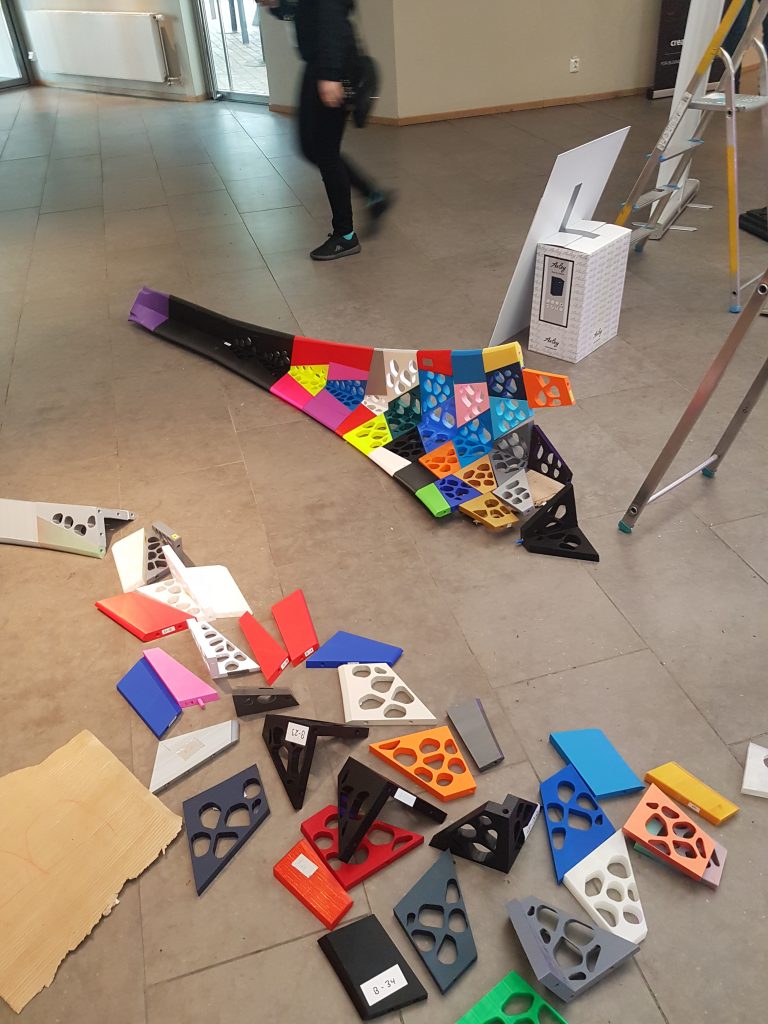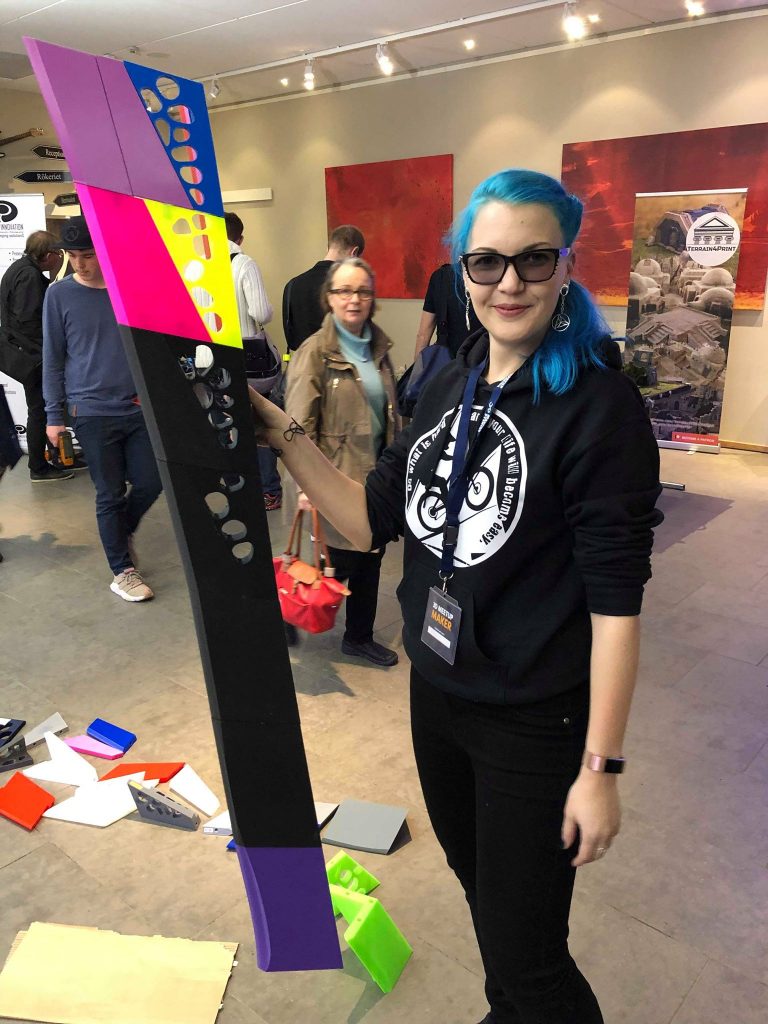 We broke for lunch waiting for the parts and gathered back-up — my former school mates from KTH-Architecture class of 2016 and current besties whom I meet every year at 3D meet-up Helsingborg came to the rescue and helped out. Kami soon became quality control and spotted mistakes that were crucial for building the pavilion – like we assembled 2 rows the wrong way.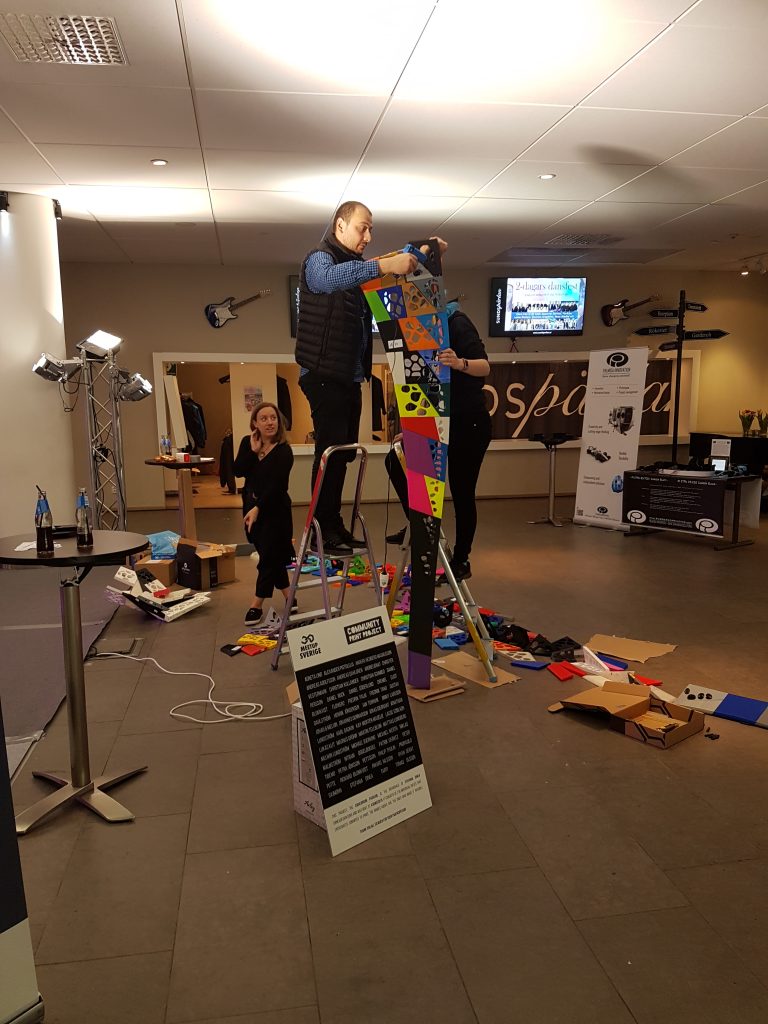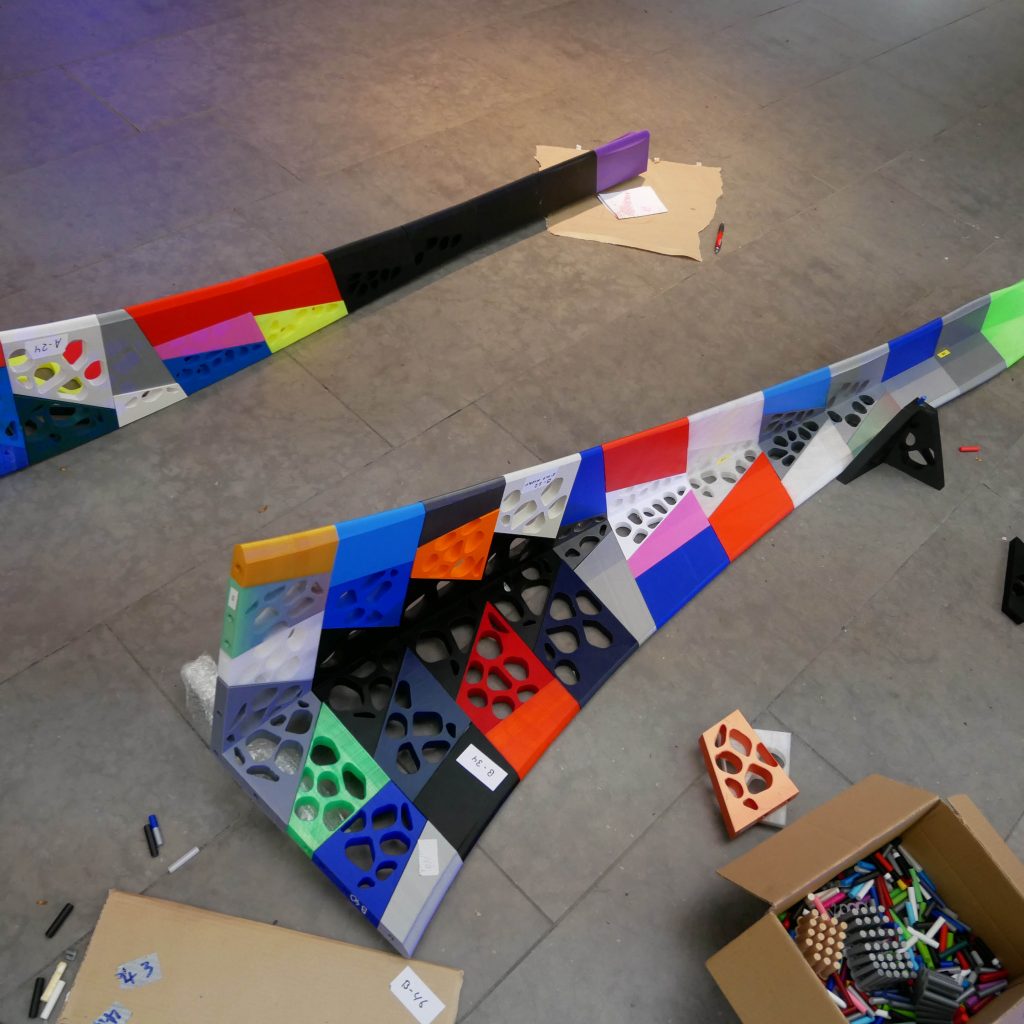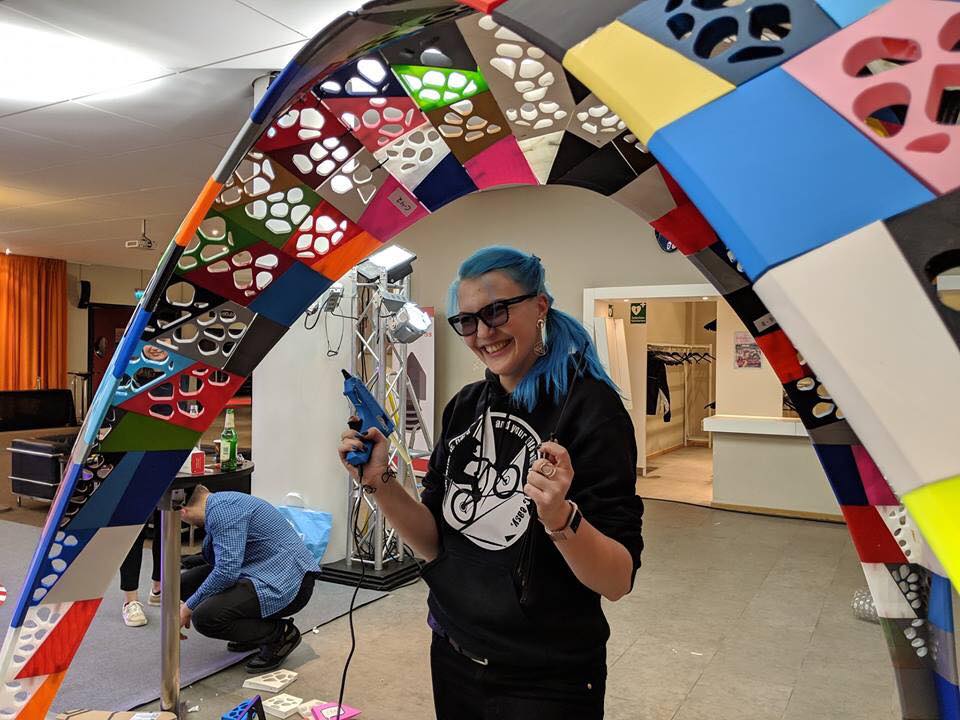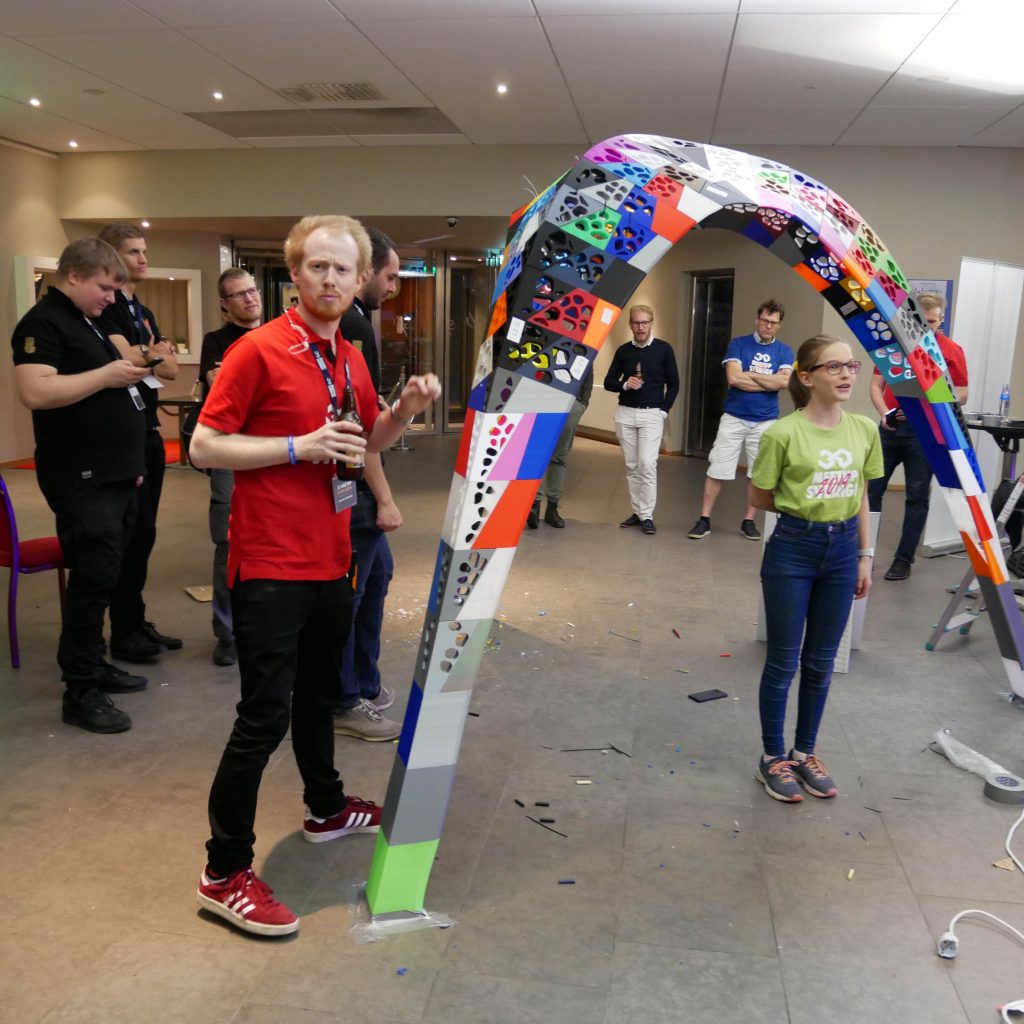 3D MEET-UP SWEDEN – SUNDAY
Sunday for me was the half day I got to look around the event and check out some of the new technologies.
The most innovative idea we had on Sunday morning was to use the structure as a guest book, where people attending could sign their names or internet handles.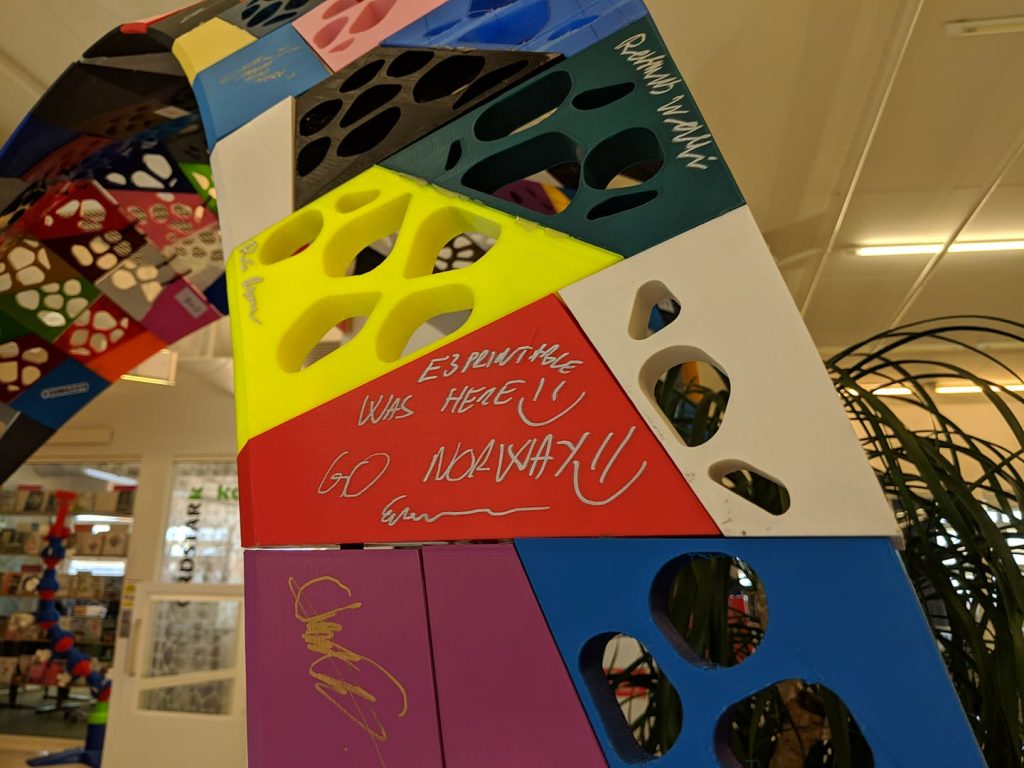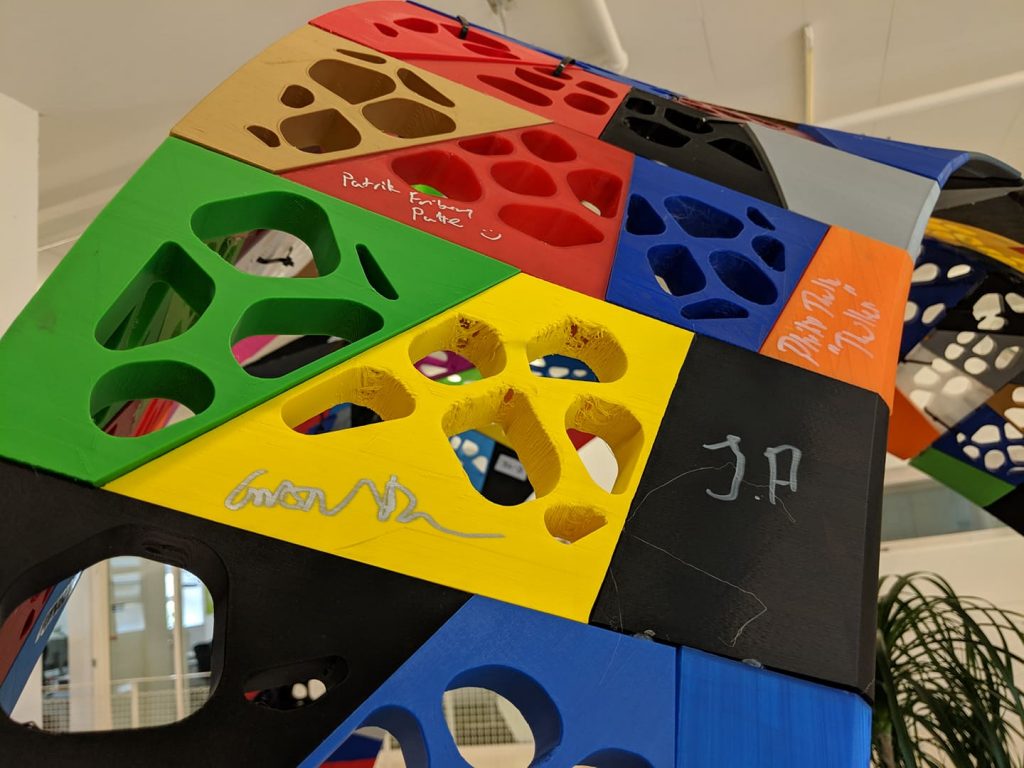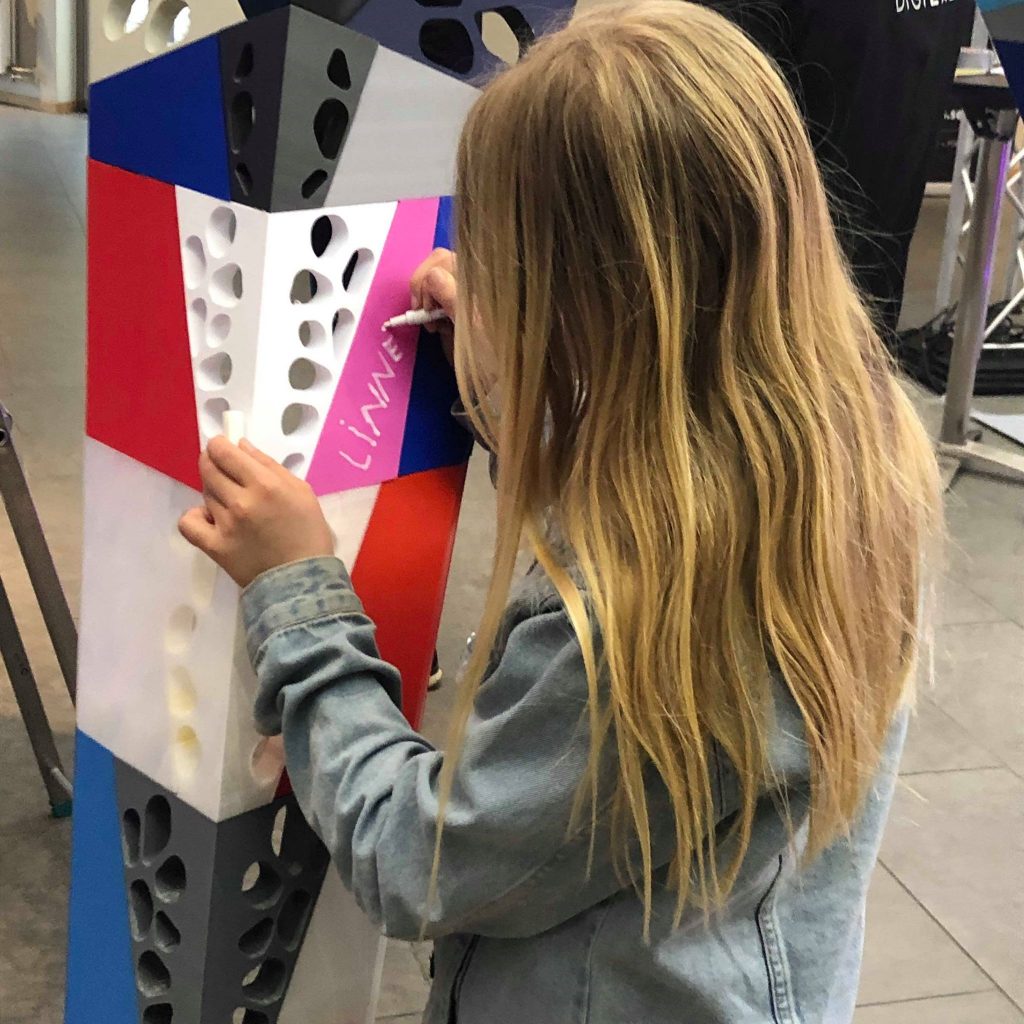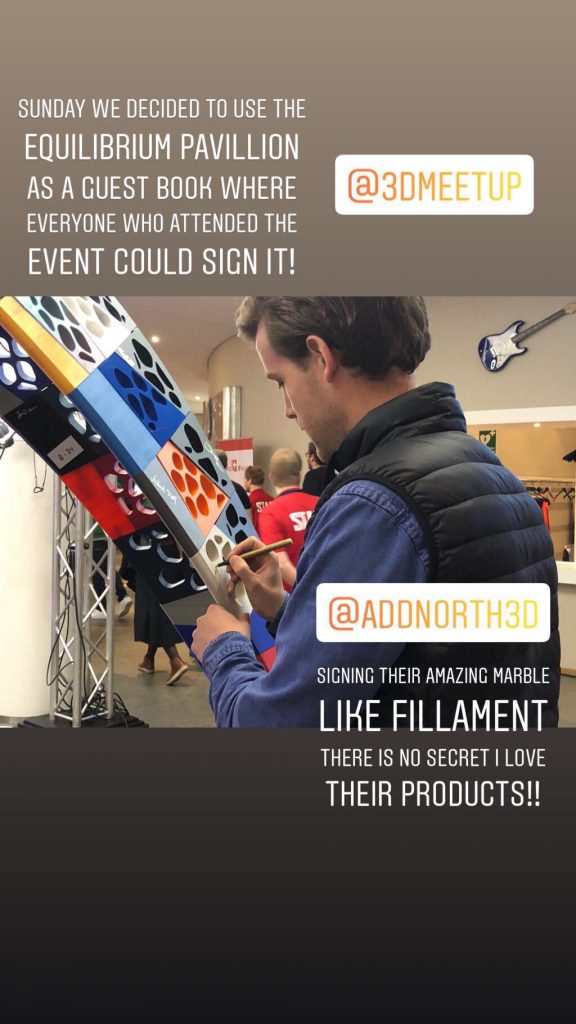 But what I couldn't wait to do was to get myself 3D scanned by Scann3D — 😀 the resulted meshes will be used for my 3D jewelry collections, allowing me to create even more complex and accurate geometry in regards to head accessories.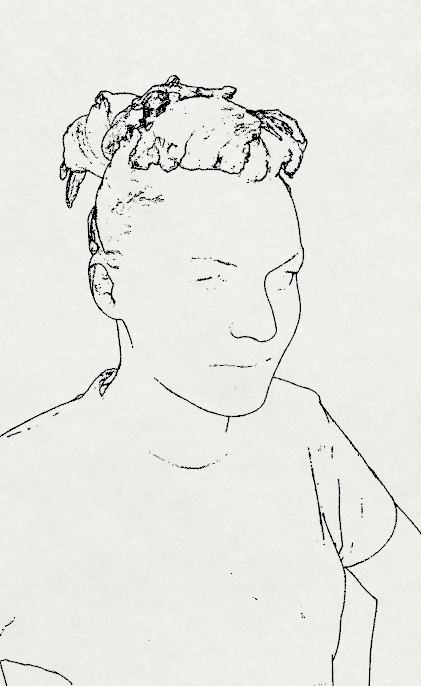 https://www.facebook.com/mikaela.dahl.9/videos/10219282996016117/?t=34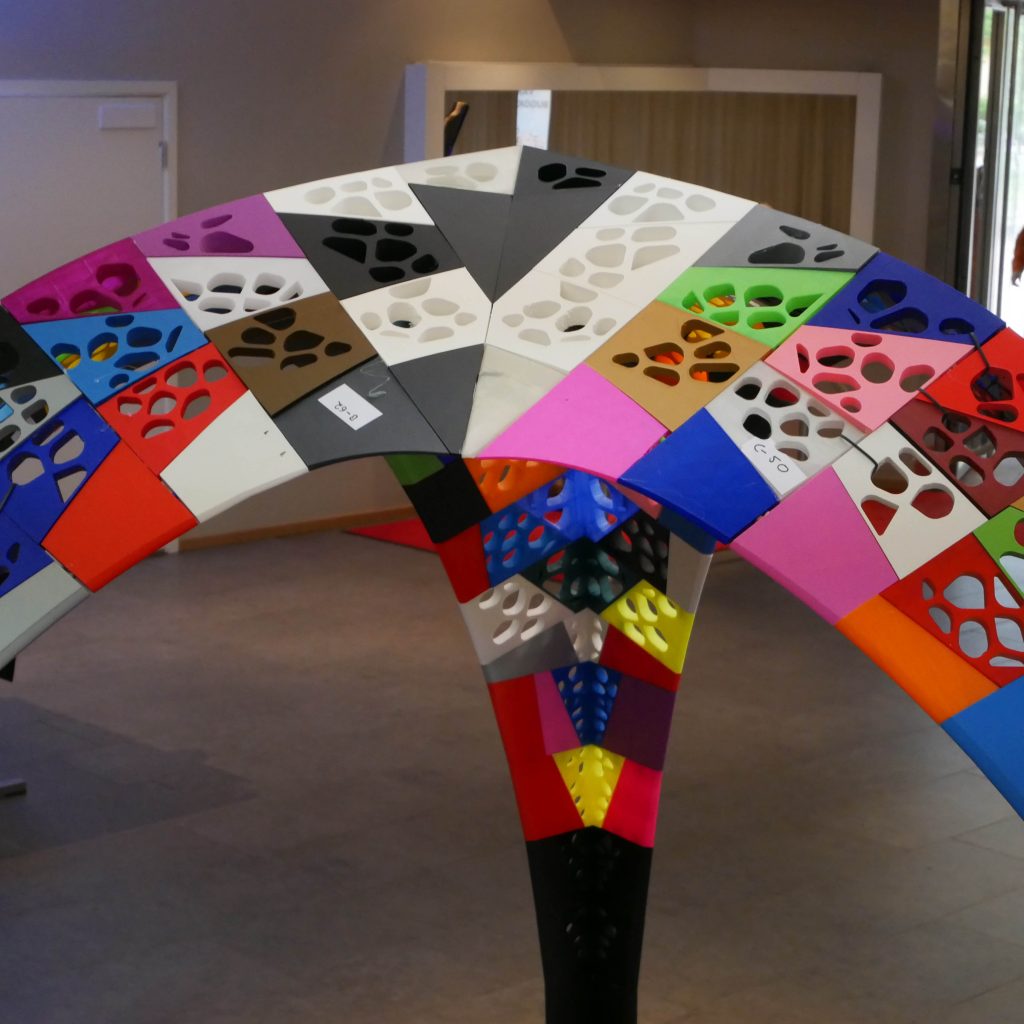 AFTER-LIFE
Although initially I thought the pavilion would be donated for recycling , in the end it turned out that it has more lives to live in it's current form. At this point it is still up and standing in Helsingborg in MindPark office after being re-located from the event venue.
Other source that have written and/or vlogged about the event and/or the pavilion project:
https://www.badas.design/3d-printing-blog/3d-meetup-2019-recap
to be constantly updated ..